iDeals Virtual Data Room
" iDeals VDR has an extremely intuitive interface that was very easy for me to understand even though I never used data rooms. Everyone in my company feels very comfortable using this data room. "
This data room has managed to create quite a reputation for itself of the past ten years and has proven itself as leader among virtual data rooms available on the market today. In fact, it doesn't even matter which industry you are in since you will be able to leverage the many collaboration and customization tools needed to perform all kinds transactions, conducting due diligence and pretty much anything else that your project entails. What really stands out is that everything was thought out and even the most tedious tasks can be accomplished with greater efficiency. You will be able to sleep soundly at night without having to worry about a possible data or security breach since there are firewalls and data encryptions protecting your data, not to mention innovative features such as the fence view, which acts as a physical barrier between the user and the data.
Considering everything mentioned above, perhaps what makes it the best virtual data room is its top-level security and commitment to facilitating the collaboration process. It has high-level security features that go above and beyond the standard ones offered by other data rooms that will allow you to rest assured knowing that everything you uploaded into the data room stays secure. Even with all of these security precautions in place, it does not hinder collaboration at all and some documents may even be accessed offline.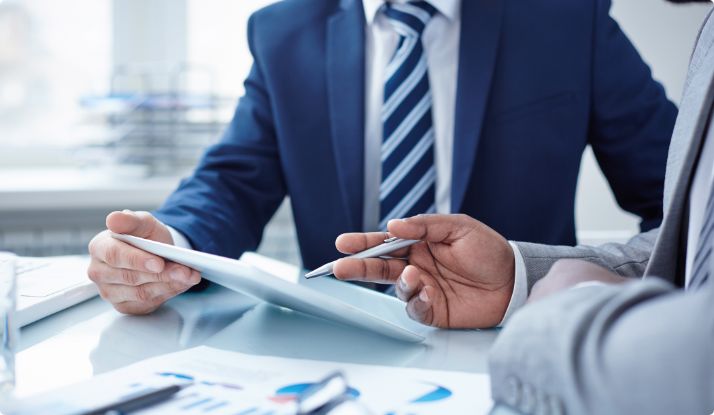 Also, in order to facilitate collaboration, the iDeals VDR has a Q&A section, which really makes it easy for participants to communicate with one another in a secure manner. All of your communication stays secure and will be stored inside the data room should there be a need to review it. There are also settings that allow the room administrator to determine who can ask questions and even who can see the Q&A section. This really simplifies a lot of the difficult things associated with your project and allows you to perform them in an efficient manner.
Another great aspect of the iDeals Virtual Data Room is its customer service. Whenever you are starting to use a virtual data room for the first time, you will most likely have some questions regarding functionality. Many other virtual data rooms out there will transfer your call to an automated voice messaging system or their customer service teams are available during limited hours. The iDeals data room support team will be there for you 24/7 and, best of all, support is available in 12 languages.
When compared with other virtual data room providers it stacked up much better in various categories including usability, security and customer service.
Features Checklist: