Virtual Data Rooms for Mergers and Acquisitions
M&A is a general term for consolidating organizations or their assets through financial transactions such as mergers, acquisitions, tender offers, consolidation, asset purchases, management acquisitions, etc.
Virtual data rooms are rapidly becoming an integral part of complex business transactions in all industries and earning customers' trust worldwide. Moreover, according to market analysts, the size of the VDR global market will reach more than $3.5 billion by 2026, which strongly confirms the high demand for this solution.
The original goal of developing virtual data rooms was to simplify and accelerate M&A through a secure online repository and cutting-edge collaboration tools. Therefore this platform delivers vital tools and huge advantages over physical data rooms.
Virtual data room features for M&A
Of course, the best data rooms dispose of all the necessary features for Mergers And Acquisitions (M&A ) but still, it is of utmost importance to know which tools are used for the M&A.
There are some basic features which all the virtual data room providers have that offer huge advantages over traditional data rooms.. And there are some unusual things which can come in useful.
Document management features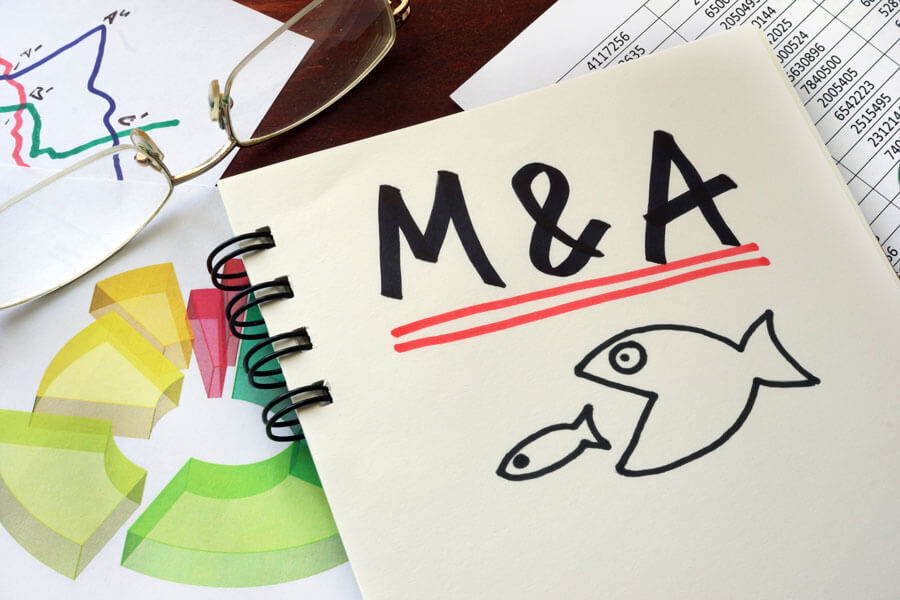 The options listed below make the management of confidential documents fast and convenient, which saves participants time throughout the entire transaction life cycle, including the due diligence process. Therefore, ensure that the virtual data room software you choose offers all these beneficial features:
Filling an online data room takes seconds with this option, as you can move folders and files from your desktop to the deal room with just one click. Again, you don't need plugins for this.
The virtual data room solutions make searching data during M&A quick, which is important at every stage of the transaction. For example, when documents are uploaded, the software processes them and adds to an optimized index, making automated searches possible instantly. Advanced VDR providers include optical character recognition, extending the search function to scanned and written documents, images, etc.
Automatic indexing streamlines a complex data-heavy file structure by numbering items as they are uploaded, moved, or deleted. Thus the user does not have to index the content manually but has the exact information reference points. Also, users can block indexing when sharing the workspaces with third parties to prevent changes if documents are added or deleted.
When preparing a virtual data room for the due diligence process and M&A, it is essential to upload files in bulk to expedite the process. Therefore, VDR providers give this opportunity, and some even do not set limits on the number of files and size.
Depending on the industry participating in M&A, the documentation format may differ. For example, there may be images, videos, audio recordings, etc. Some virtual data rooms offer support for dozens of formats without prior preparation before uploading to facilitate this task. In addition, there is no need for additional plugins.
Security features
The protection of highly confidential information is of vital importance for companies which are going to take part in the M&A process on the grounds that nobody wants to be a victim of the information spillover.
Traditionally, the responsible VDRs take care of their safety systems. That is why they use such crucial safeguards as IP restriction, authorization, document access restrictions, data encryption and so on.
Vendors provide full control over sensitive documents by applying 256-bit SSL encryption at rest and in transit so that your data is unreadable to those without the right keys. Today, 256-bit SSL encryption is considered unbreakable, so it is the most reliable of all mechanisms.
Marking confidential documents with details about a specific user is a way to prevent sensitive information from being shared anonymously. You can customize watermarks with username, IP address, email address, access time, etc. As a result, despite a large number of M&A participants, the company can always track every file in the virtual data room.
Granular user permissions
VDR admin sets different levels of access for each member or multiple users. In this way, the organization does not expose the cloud contents to the risk of unauthorized use or security breaches, as it controls who can see specific data and users' actions.
In virtual data rooms, you can mark documents as unavailable for printing, sharing, viewing, downloading, and copying. What's more, restrictions may apply only to a specific part of the data, such as an administrator may allow a legal expert to work with legal documents but not with financial statements. Finally, IP address restrictions and time limitations are additional VDR's functionality to restrict access for security reasons.
A seller has a unique set of tools for tracking the data room activity of potential buyers, investment bankers, and other interested parties, which is of crucial importance for both business intelligence and total control. So, you can see the visitor's name, documents viewed, session duration, and activities in real-time or through program-generated reports.
It's important to note that compliance is also a critical part of virtual data room security. To be more precise, compliance is the provider's adherence to high international security standards regarding the storage of confidential documents and data management practices.
So, advanced virtual data room services must comply with SOC 1 or SOC 2, GDPR, HIPAA, and ISO / IEC 27001 regulations, which are leading in the software industry.
Additional opportunities for M&A parties
Most virtual data rooms offer extra features for a better user experience, simplifying collaboration and streamlining each transaction stage.
Artificial intelligence
Artificial intelligence in virtual data room solutions satisfies the desire of both parties to conduct a transaction quickly, transparently, and smoothly. For example, the AI engine gives the sell-side hints about missing data or any inaccuracies, helps in redacting and categorizing sensitive documents, and in this way, improves the speed of investigation during the due diligence process.
Q&A
Q&A is a dedicated information exchange space enabling sellers to respond to interested buyers' questions conveniently and efficiently. It includes access levels, a search function for answers, notifications to relevant users, question threading, import and export to Excel, visual reporting, etc.
Mobile app
An easy-to-use virtual data room mobile application allows transaction participants to be productive wherever they are. Moreover, the best data room vendors provide secure mobile access with data encryption and permission management for admins. However, unfortunately, not all online data room providers have an application, which can slow down M&A processes.
Virtual data room checklist for M&A
The virtual data room checklist is an integral part of M&A and a reliable guide for a seller. There is a detailed checklist with everything you need to avoid mistakes and omissions. Yet, consult a legal advisor for each item as M&A deals in different industries may vary.
Legal
Diagram of the target company and subsidiaries' corporate structure
Jurisdictions in which the organization and subsidiaries have business licenses
Information about transactions for the last three years, their conditions, and procedures
Commercial
List of major clients in the last three years and income from cooperation
List of major clients with whom cooperation was terminated in the past year
List of channel partners of the past three years
Financial
Audited financial statements of the seller and subsidiaries
Unaudited financial statements
Off-balance-sheet about financial liabilities, positions, or obligations
Human resources
Employment contracts with information about persons related to the transaction
Compensation arrangement agreements between the target company and third parties
Non-disclosure, confidentiality, intellectual property, non-competition agreements
Intellectual property
Agreements indicating the right of the target company to the IP of a third party
Agreements on the right of third parties to use the IP of the target company
Summary of IP infringement cases
Information Technology
Data on initiatives of ongoing and planned IT projects or initiatives
A statement of the target company's practices and policies regarding the purchase and maintenance of online platforms
Summary of significant IT resources
Environment and safety
Information about environmental investigations, violations, or citations received from a regulatory agency
Target company litigation data in the last ten years
Description of current or past environmental recovery practices
Tax
Results of tax audits in the past five years
Data on property taxes paid in the past five years
Agreements between the target company and tax authorities in the past five years
How to find the perfect venture
In the first place, we advise you to overview the virtual data room reviews. They can be of use to you as people often reveal the truth about some venues which is not published anywhere. In that case, the virtual data room software comparison will be very beneficial. You can see the opinions of experienced specialists on various websites.
Of course, you have to take the pricing policy into account. Single out the middle-priced venues as it is pointless to overpay in this case.
Next, you have to focus your attention on the certified virtual data room solutions as it is the only evidence of the trust ability of the service.
Think about your intentions for using this cloud solution in advance of paying the bill. Compare your demands and the capabilities of the virtual data room.
Taking it all into consideration, it is to say that the modern deal rooms can be extremely useful for the whole M&A process.
Recent and future M&A trends
Dealmakers in private and corporate investment firms predict the upcoming increase in M&A worldwide. Thus, each potential participant must be able to anticipate obstacles, adjust to regulations and introduce innovative tools into the M&A strategy. Luckily, a virtual data room provider can support you with the latter aspect since this transaction is the industry's top qualification.
In 2021, Deloitte, a global provider of audits, surveyed 1,300 corporate and private equity executives to get data on current transactions and forecasts for the following year. Here are a few key findings that may be useful for your insights.
Merger, acquisition, divestiture
Today, M&A is about more than acquisitions since divestitures are on the rise, and more CEOs are ready for alternative strategies.
92% of those surveyed think that the number of transactions will remain the same or increase over the next year.
57% of respondents went for divestiture in the past year.
32% of CEOs talk about considering a divestiture.
Difficulties and solutions
M&A strategy, operating model, and corporate strategy still intersect in many ways. As a result, a coordinated approach to all these points is the main challenge for leaders. Fortunately, a virtual or hybrid deal management approach is a powerful enabler for executives, online data rooms so popular.
54% of dealmakers see the tightening of the legal framework as an incentive to increase the number of deals to overcome difficult obstacles.
68% predict increased interest in international deal-making in the coming year.
Restructuring and transformation
More transformational change is a goal for some companies, and many want to achieve it throughout the deal.
53% of executives have restructured their companies since the coronavirus outbreak, including reorganization, legal entity restructuring, cost reduction, and changes to operating capital.
The most common reasons for restructuring were automation, process simplification, and digital transformation.
34% of directors said they are restructuring in the course of transactions.
M&A confidently looks to the future
Transaction participants embrace innovative ways of doing work as transaction activity remains high. For example, new data processing and analytics capabilities make monitoring and due diligence more straightforward and efficient.
69% of respondents are already using data analytics tools for monitoring and due diligence.
27% of executives are considering purchasing state-of-the-art, cost-efficient software.
Virtual solutions are becoming increasingly crucial for a successful M&A transaction, as they provide a secure online warehouse, security features, advanced permissions.
M&A trends in the UK in 2023 and how Virtual Data Rooms can help
The current year has quite a different feel. There is global economic and political uncertainty, markets are getting turbulent, and questions about trade and tariffs remain open. Still, as statistics show, deals are not going away. Even though the volatility in the capital market complicates M&A processes, deals become highly important, playing a strategic role, considering that it got harder to grow organically.

To win this tough challenge, you need to understand the rules of the game. So here are the key drivers of the Mergers and Acquisitions market in 2022.

Portfolio clarification
The very first trend shows how important it is to use data rooms. Since large-scale consolidations and huge deals became so frequent during recent years, it is only logical to assume that they will continue to happen. Thus, a clear portfolio of the company will be even more important.

Bigger companies draw their attention to smaller businesses picking out ones that are worth their M&A capital and quickly shedding those that won't bring much profit. The buyers will look more carefully at the return on investment rather than on the price of the deal itself.

Also, the uncertainty does its job, bringing more doubt. That's why companies should use a virtual data room to keep their documents in perfect order so that they can present the required data right away and win the deal.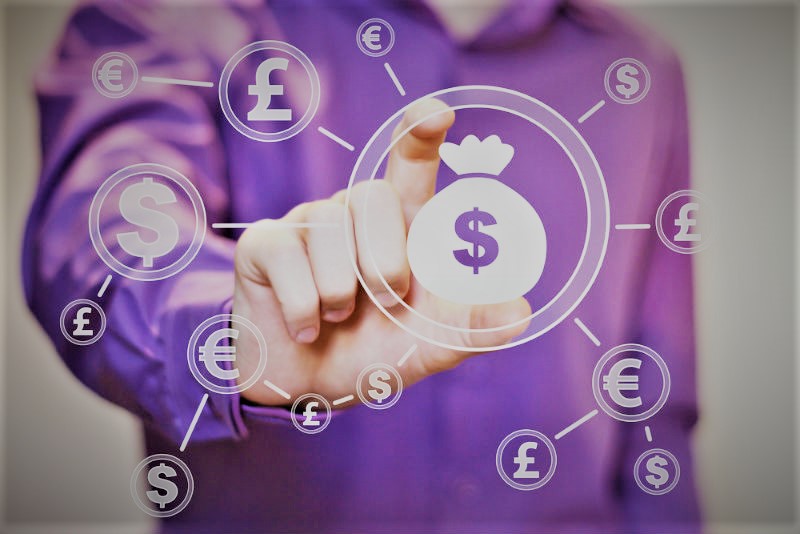 The consolidation gets more intensive
It was very much anticipated for different markets to pick up speed and get driven to consolidate. Many industries, like media, telecom, and healthcare, already offer promising opportunities. For example, the European industrial sector is very under-consolidated. And a lot of companies in this industry understand that. Therefore, they begin coming together.

At the same time, the anticipation of Brexit has driven many defensive merges among British companies helping them to save costs. And these corporations don't seem to stop here. They're looking overseas to find opportunities for growth and diversification.

Hence, deals must be executed quickly now, and it is possible with data rooms. When all the participants have access to the required data and can communicate easily, it's effortless to close the deal in no time.

Capital is still widely available
There is a lot of capital in Mergers and Acquisitions. Even though volatility has risen, bankers anticipate capital markets to stay interested in deals, considering the strong liquidity in debt and equity markets.

A lot of entrepreneurs and investors who have been watching the game from the bench jumped right into the action. And all of them check the same vital factors: rising interest rates, economic variability, credit market, and changes in the regulatory environment.

Technology remains a dominant industry
This year brings vigorous activity on the tech market. We can see how technologies become more and more important. Take data rooms for example – they are at the core of any M&A deal now. Therefore, it's not a surprise that even traditional companies seek ways to add some tech to their businesses.

Uncertainty and volatility are not dealbreakers in the M&A world. Companies adjust to new rules and do their best to win the game. And the data room becomes a very helpful instrument both for buyers and sellers.